Hi my name is Eric Pike. I have been playing Dragons Of Atlantis for about three years now.
My race on Dragons of atlantis is the Primus, the reason i chose this race is because i think that the buildings look the best, and also because this race works better with the dragons better than the other races in Atlantis. 
In Dragons Of Atlantis my name is Safian. In this realm I am 22 billion power. I am playing in the newly merged realm called Lulu, in lulu my alliance is The cunning Linguists.
below you will find pictures from my account on dragons of atlantis.
As you can see in this picture, i don't have any garrisions. This is because at the power i have reached having a higher population is more important that being able to train troops in the capital city.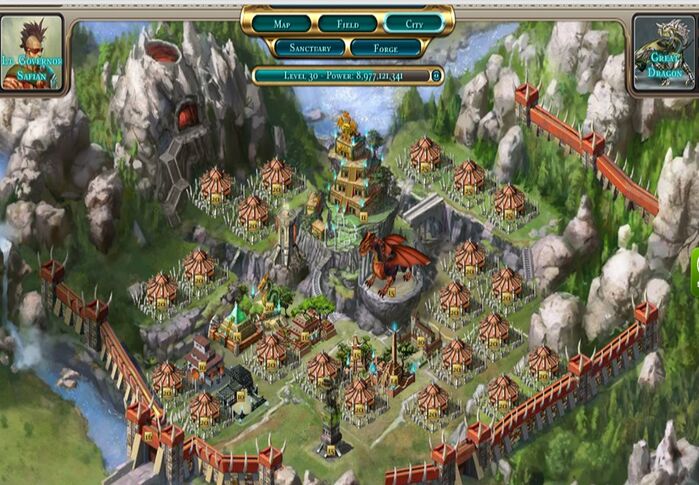 ​